Update 23/9/2011: Photographer Cedric Nunn has been awarded the FNB Art Prize at the 2011 FNB Joburg Art Fair.
The FNB Joburg Art Fair takes place at the Sandton Convention Centre from 23 to 25 September 2011.
Organisers of the event, Artlogic, have curated a variety of special projects that promises to engage art lovers.
Some 23 galleries will be represented at the fair, showcasing the work of both established artists and newcomers.
Contemporary African art will be the main focus of the fair, looking at the position of local art on the African continent, as well as the rest of the world.
The 2011 FNB Joburg Art Fair will also see the launch of the FNB Art Prize, which will serve as recognition of the endorsement that artists bring to the country's cultural fabric. Athi-Patra Ruga, Cedric Nunn and Nirveda Alleck are the three finalists in the running for the art prize. The winner, who will walk away with R100 000 in cash, will be announced at the opening event on Thursday night, 22 September 2011.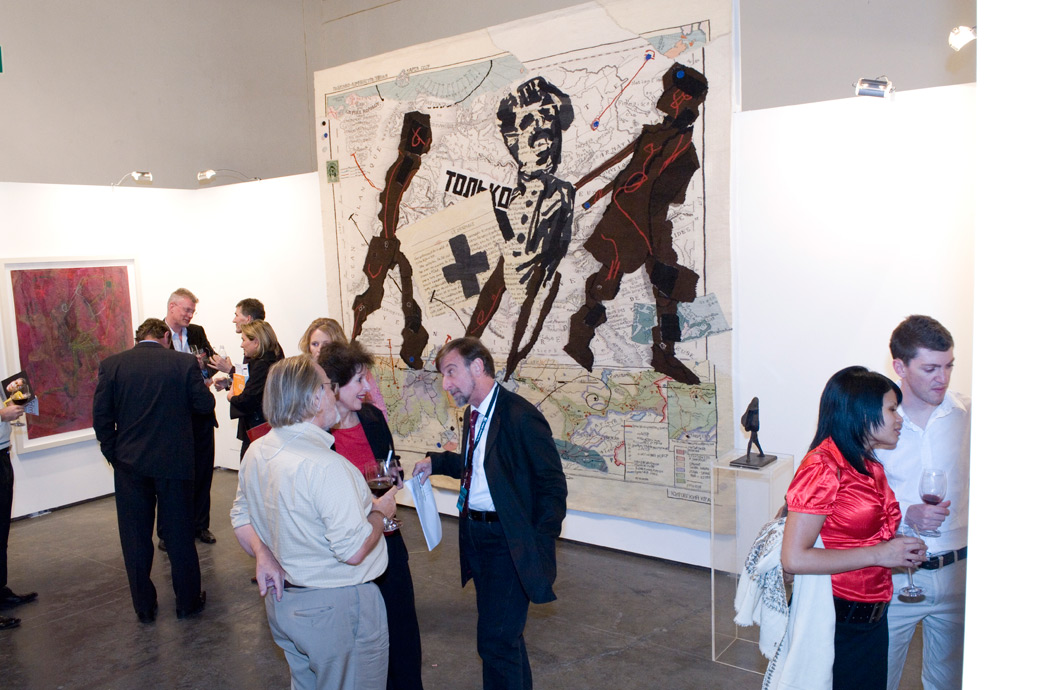 Some of the highlights to look forward to at the FNB Joburg Art Fair include "20 Fine Years", an exhibition showcasing the work of artists from The Bag Factory and Artist Proof Studio. Artlogic, Gallery Art on Paper and Art Source present Transitions Multiples by Paul Emmanuel. The exhibition forms part of Emmanuel's critically acclaimed "Transitions Project", which asks questions around the performance of masculine identity in post-colonial society.
The "Rubber Souls" project, a Pirelli initiative, showcases the efforts of local designers using rubber as the main material in designing clothing and accessories. At the fair Mary Sibande will be commissioned to create an artwork in line with this rubber recycling theme.
For more information about the FNB Joburg ARt Fair, please visit their website.