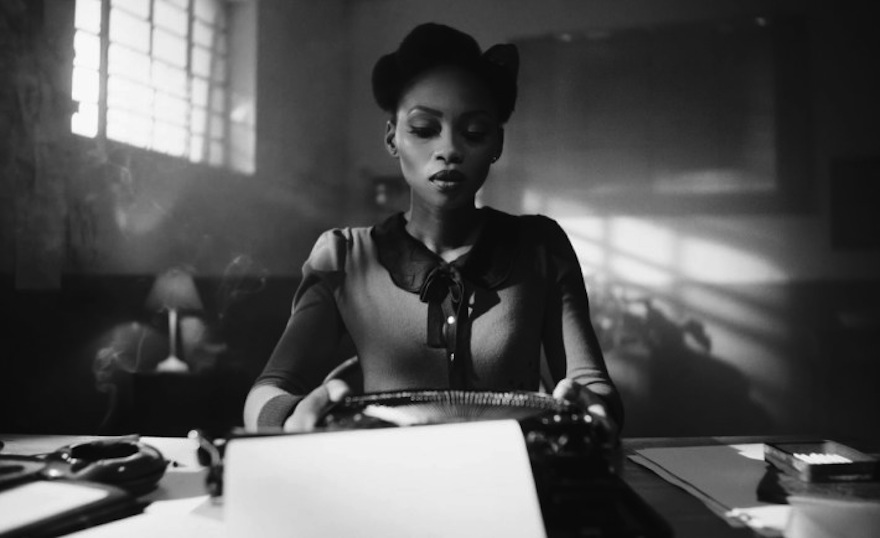 Popular South African electronica outfit, Card On Spokes have just released the atmospheric music video for new track, "Ribbon Tooth" off the 2016 EP, As We Surface. Starring actress Siphokazi Khuboni, the black and white, visibly film-noir influenced short tells the story of a young woman battling through the process of writer's block.
Written and directed by Portuguese filmmaker Sara CF de Gouveia, the video follows its protagonist on a gorgeously cinematic journey through her subconscious to recover her creative voice, taking direct influence from noir classics like Carol Reed's The Third Man and Fritz Lang's M, de Gouveia confirms.
"What interested me in exploring this concept was the idea that we all live simultaneously in two worlds and we often find it hard to connect the two," she told Okay Africa. "We navigate between the realm of "reality" where we interact with the outside world, and the almost fictional realm of our minds, where anything is possible. I am interested in exploring the line where these two spheres collide."
Featuring heavily stylised close-ups of an operating typewriter, clouds of smoke billowing from lit cigarettes, and foreboding shadows dancing along the walls, de Gouveia artfully captures the creative mania that can arise from the struggle to create.
The man behind the music, Shane Cooper, explained that, musically, the track was inspired by Canadian DJ Kid Koala's classic Carpal Tunnel Syndrome - a track which similarly makes use of the mechanics of a typewriter to craft its sound.
"The idea was to make the listener feel like they were inside a typewriter,' he says. "Feeling the edges and nuances of each mechanism as they moved within the track."