Seymour Chwast "At War with War"
Visual communications icon Seymour Chwast took to the stage to speak about God, sex and war at the Design Indaba Conference back in 2013. On 26 April, he launches a Kickstarter campaign to publish his new book Seymour Chwast at War with War: An Illustrated Timeline of 5000 Years of Conquests, Invasions, and Terrorist Attacks.
At War with War illustrates five centuries of conflict, chaos, and violence on a continuous timeline. The book will comprise 35 two-page spreads featuring a series of Chwast's black-and-white pen-and-ink drawings and woodcuts depicting the most notorious wars in history.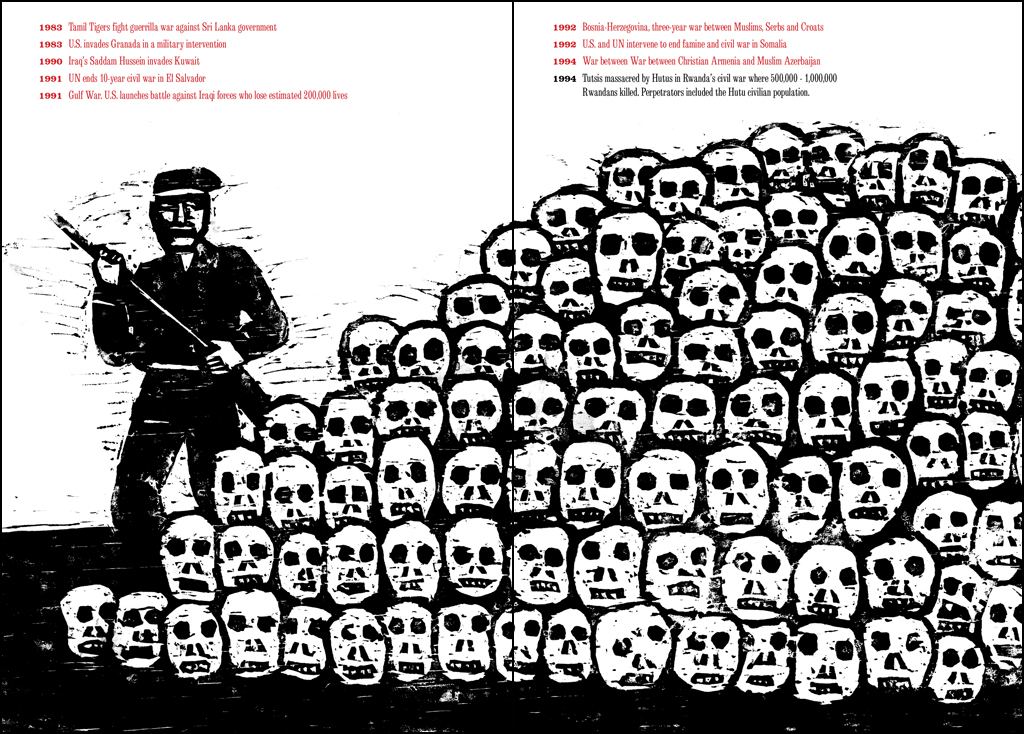 The Kickstarter campaign is seeking funding for the production of the book, which will involve a master letterpress printer and a specialised process used for creating fine and limited editions. At War with War will include an introduction by former editor and publisher of The Nation, Victor Navasky and edited by renowned graphic design writer, Steven Heller.
The subject of war has been an on-going theme throughout Chwast's repertoire of work. Illustrating war images and issues started early in Chwast's life and stemmed from his love of poster design. As a child, he drew pictures of air battles during World War II – a prelude to the many war-related projects he has published during his career including The Book of Battles.
During the Vietnam War, the liberal illustrator churned out a number of anti-war posters. Some of the more prolific designs are the End Bad Breath poster that depicts the US bombing in the mouth of Uncle Sam and the poster featuring the slogan "War is good business – invest your son".
Watch the Talk with Seymour Chwast