Silver-where? at the London Design Festival is an exhibition exploring the experience of the maker by looking at everyday objects, as remade and reinterpreted by these makers.
Taking place at Gallery SO, Silver-where? is presented by In Tandem, a platform that promotes the work of recent graduates from the Royal College of Art's Goldsmithing, Silversmithing, Metalwork and Jewellery Department.
Silver-where? looks at the fact that we're "surrounded by a mass of stuff". The relationships that we have with this stuff can be complex, irrational or personal but different people value things differently. Though one's trash is another's treasure, the exhibition asks "where is the silver?" in this hierarchy of objects?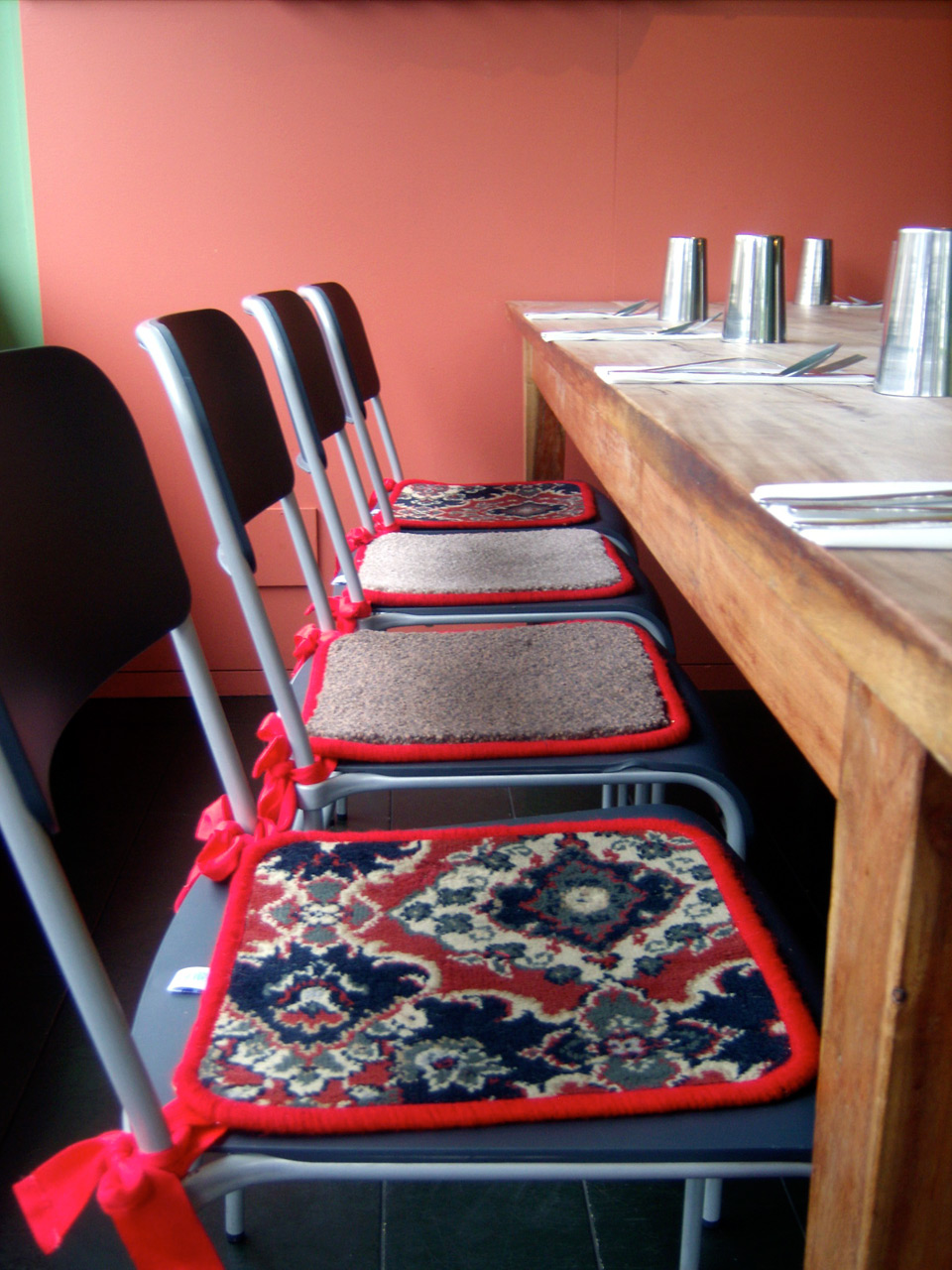 The designers whose work is featured in Silver-where? are all engaged in using new concepts and applications that are a radical departure from traditional goldsmithing, silversmithing and metalwork.
One designer, Jasleen Kaur re-fashions objects for new purposes, creating products that traverse cultural boundaries and subvert traditional notions of use. Her "100% Carpet" (pictured above) is a seat cover of which she says:  "In India we sit on the floor eating roti with our hands, while in the UK we sit on chairs. The carpeted seat covers provide an authentic way to enjoy eating Indian food in our British homes."
Suzi Tibbets's "Silence is Golden" (pictured below) is a response to our overwhelmingly media-filled society, and the antithesis of blocking out sound with iPods.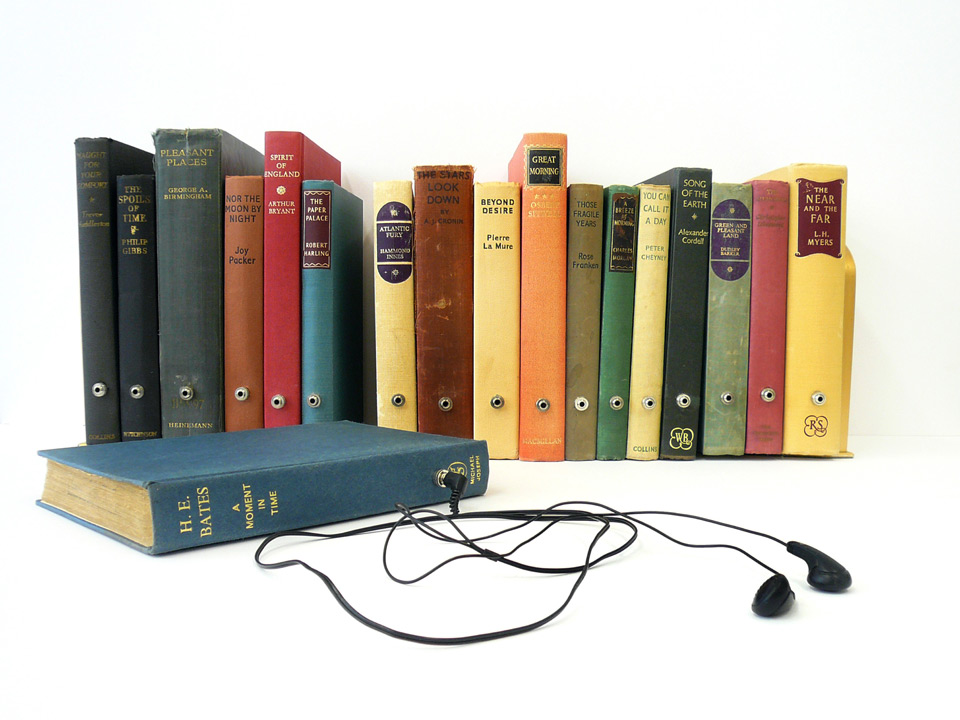 And Alkesh Parmar's work focuses on de-materialisation and re-materialisation with his "APeel" (main image) having the ability to transform waste orange peel into a useful material, creating objects that are fully biodegradable.