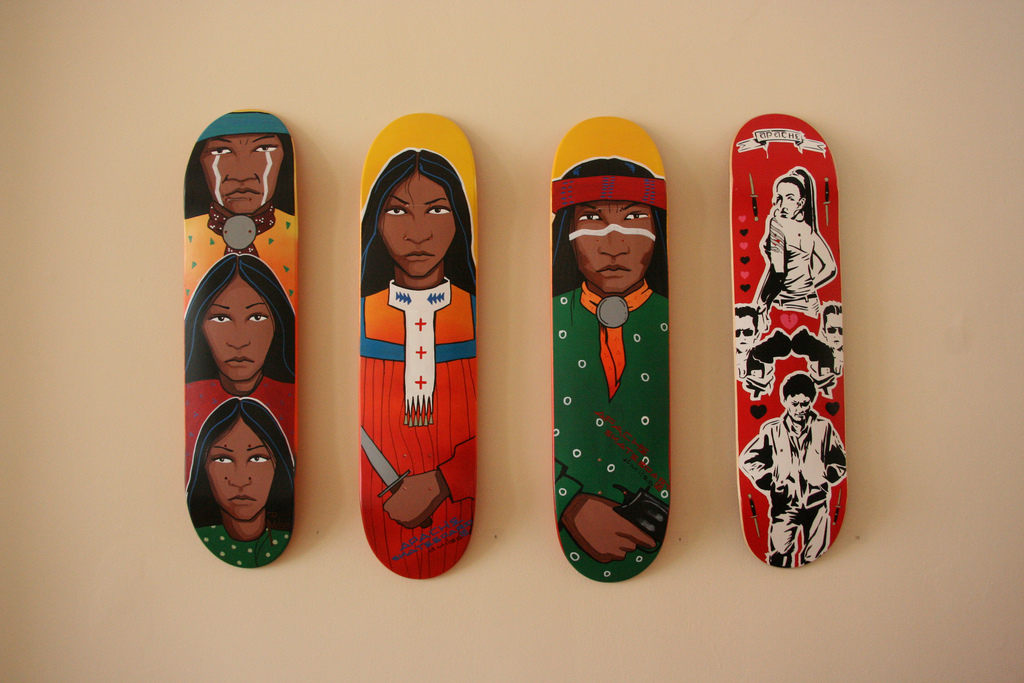 In 2011, Arizona-based painter and muralist Douglas Miles watched his young son fall in love with skateboarding. Two things became apparent: (1) Miles was unable to afford a new skate deck for his son and (2) the social mores and code of ethics associated with the sport betrayed a link between the culture and Native American tribes. Since then Miles has founded Apache Skateboards under which he creates visually stunning boards that articulate the history of his tribe.
A native of the San Carlos Apache Nation reservation – one of 566 federally recognised Native American tribes – Miles began creating street art when he was in high school. From there, he began expanding his portfolio, creating fine art and colourful murals that depict Native American youth, the Apache culture, and reservation lifestyles. For his son's skateboard, he bought a blank deck and imbued it with the image of an Apache warrior with a spear and a shield; other skaters in the reservation quickly took notice.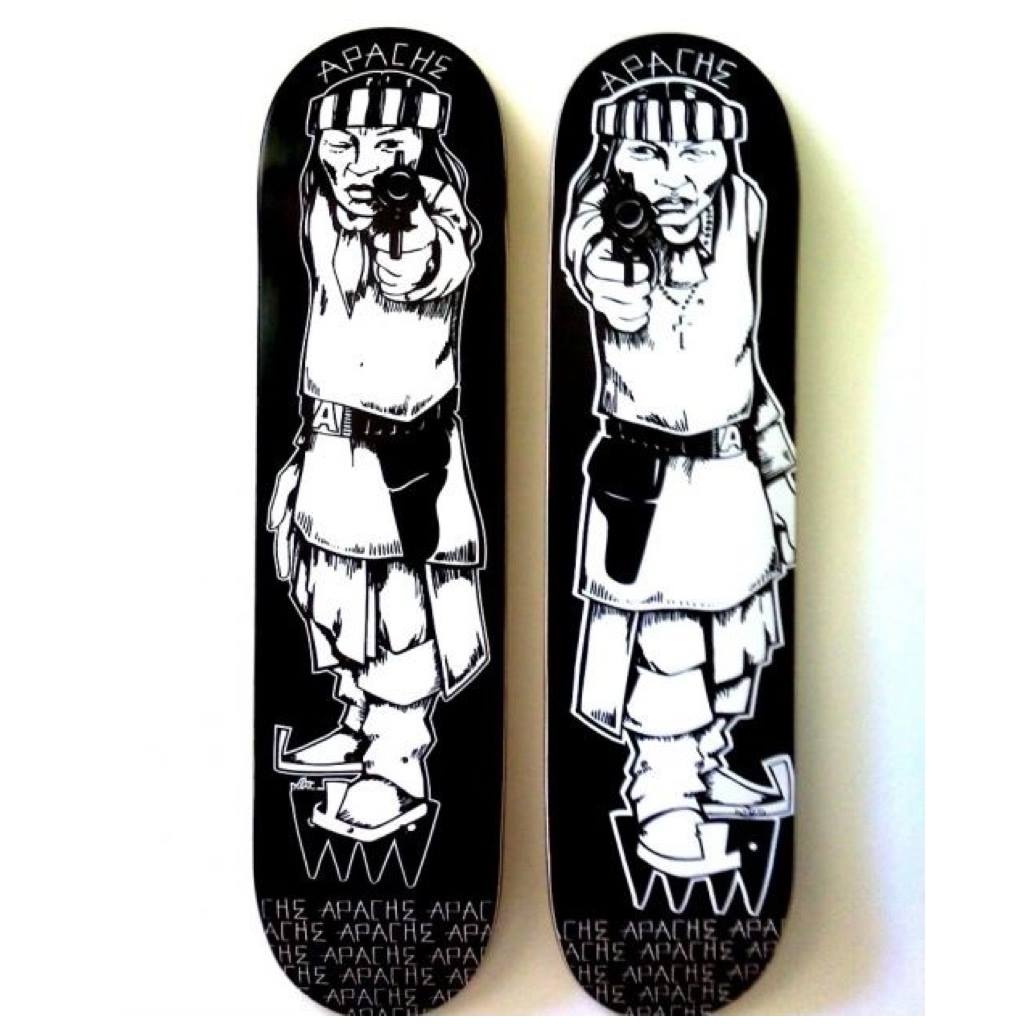 "I knew all the kids would want something that represented us—our tribe and our culture," Miles explained in an interview with VICE. "I knew what I was doing was definitely unique and very real." Keenly aware of the importance of his cultural history, his initial work on his son's skateboard was his way of passing on that cultural message. Fifteen years after establishing Apache Skateboards, Miles continues to design boards and has collaborated with around 20-30 artists to create work that is both beautiful and symbolic.
"I find it even more important (to make Apache art) in this current political era," he says. "It's always been important, it will always be important, but now in this political era where diversity is kind of looked down upon or the current political establishment is threatening to shut down art programming and art funding."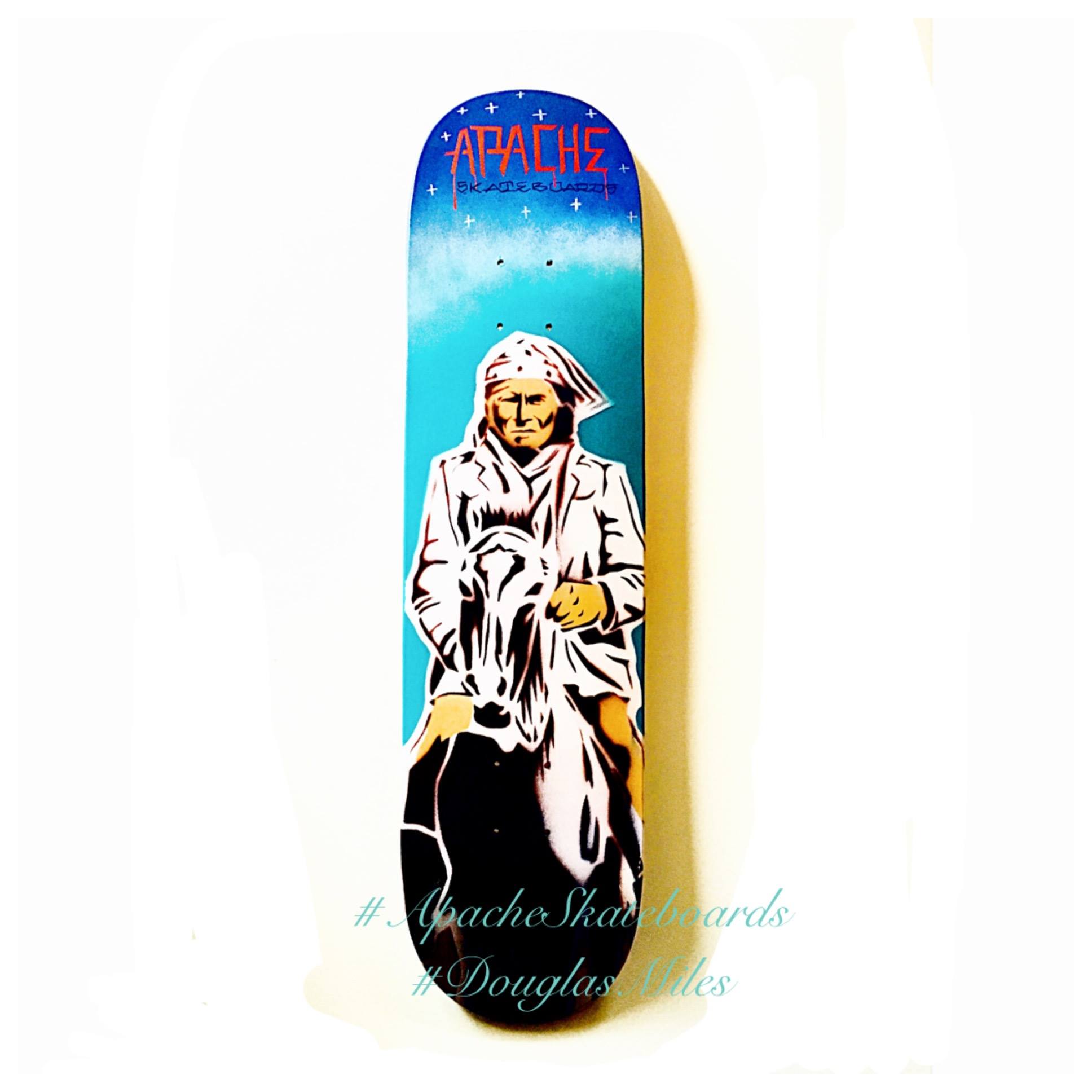 To see more from APACHE Skateboards, follow their Twitter and Instagram accounts. You can also check out Douglas Miles' artwork on his Twitter and Instagram.