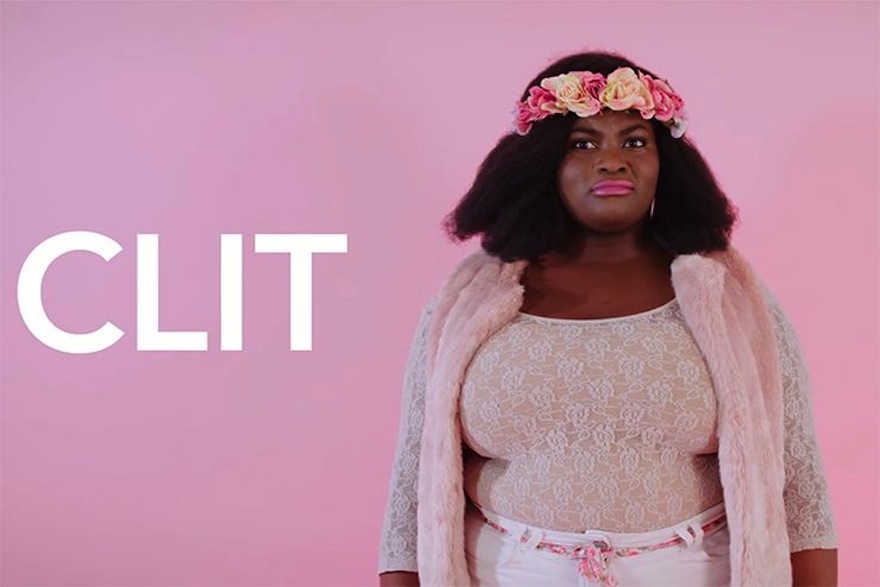 In June 2016, The Economist published a piece that pondered whether there was a moderate way of practicing female genital mutilation (FGM). The public backlash to the article was swift and understandably so. With newly recorded cases of the practice occurring in the thousands in places as unlikely as the UK, any suggestion that does not involve stamping out the practice entirely is likely to provoke disgust. Integrate UK took a creative approach to speaking out with a music video for an original song called #MyClit.
Known for creating media that encourages people to engage with social issues, the youth-led charity group's video for the song has amassed thousands of views. Directed by Olly Zimmerman and shot against an excessively pink backdrop, it depicts young men and women of varying ages, religions and sexualities as they decry FGM with lines like 'My clitoris is staying where it is,' 'Listen mister, you can stick it,' and 'Why do you think my vagina's made for you?'
Raw and catchy, the video features members of Integrate UK and Oxford Against Cutting as well as students from a local school in Bristol, who were also responsible for most of its cinematography. Two boys were also cast in the video, their inclusion a way of dismissing the notion that FGM is solely an issue those with vaginas ought to be concerned about.
"The song is about telling us to reclaim our bodies and not letting men tell us what we can and can't do with our bodies, especially in relation to the female genitalia," Nasra Ahmed, a 19-year-old politics and philosophy student featured in the video, told Refinery29.
A more measured approach to the subject comes from National Film Award winning director Priya Goswami. Her 2012 documentary, A Pinch of Skin is an in-depth investigation into the practice of 'khatna' (the term applied to FGM when carried out as an Islamic rite) and her latest short film revisits the subject. Called Just a small nick or cut, they say…,it amplifies the message that her documentary sought to drive home.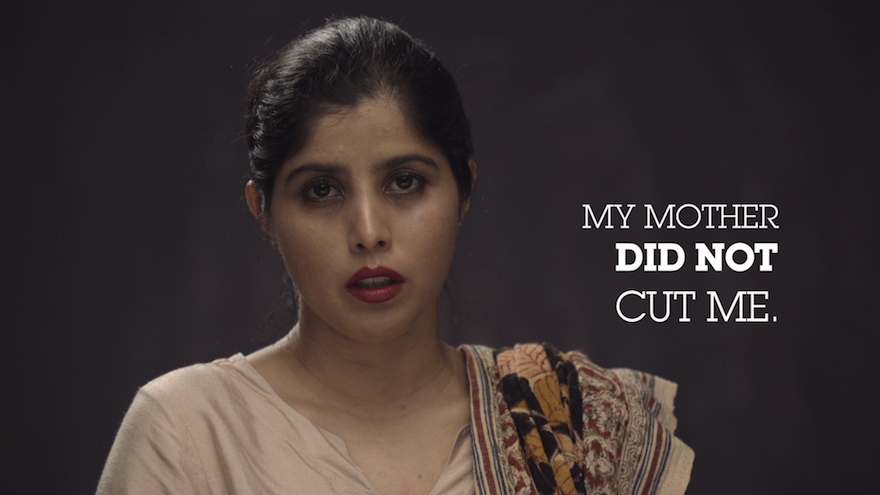 "The script is in the form of running prose poem featuring a bunch of people," Goswami told DNA India of the 3-minute short. "We wanted to give voice to people who got hurt, to people who didn't or did not want to remember it. The last thought spoken by one person is carried forward by the next. The narration thus seems like one running story of many people."
"We also want to give a face (or in this case, faces) to the movement. This is not about someone anonymously making a plea for the practice to stop. This about real people, in flesh and blood marking a conversation (which was until a few years ago, a taboo), with their own voice of resistance."
Haunting in its simplicity Goswami's short couldn't be more visually or tonally different from #MyClit. But both make it clear that there will be no negotiation around a girl or woman's right to physical autonomy over her body.
If you're interested in learning about you can contribute to the fight against FGM worldwide, visit Sahiyo (United Against Female Genital Cutting) or Integrate UK.