Design Indaba Nightscape 2018

Design Indaba Festival 2018 presents a celebration of sound and sight in a festival of music, performance and exhibitions on the Artscape Piazza.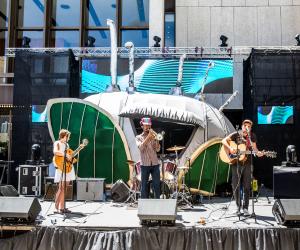 Every year Design Indaba curates an unexpected selection of music, performance and art installations to create an inimitable sensorial experience for Design Indaba Festival goers. Our lineup spans the continent and beyond, with highlights coming from unknown talents around Africa, special performances by selected Conference speakers, and a range of local and international artists who are breaking boundaries.
Nightscape will take place at the Artscape Theatre Centre from 6pm on 22 February till late and 6pm on 23 February till late. Tickets are priced to go and open to the public.
Popup bars and food vendors are always on offer, with a wide range of flavours and cuisines to choose from.
To keep the programme as fresh and relevant as the Design Indaba audience has come to expect, the full lineup will only be confirmed by early 2018.
Event Information

Event Information

Thursday, 22 February, 2018 - 18:30

to

Friday, 23 February, 2018 - 23:55

Venue:
With a growing line-up of local and international musical talent, Design Indaba's annual Nightscape event is a festival like no other. Take out after party Featuring a curated programme of events that includes top notch musical acts, a range of art and design installations, our annual FilmFest, and some of the best street food Cape Town has to offer, it is an immersive experience of both local and international creativity. Taking place on the Artscape Piazza, this year's Nightscape line-up features a range of diverse artists including leader of the noirwave, Petite Noir; Sci-fi soul songtress Zaki Ibrahim; Thor Rixon live set, Steloolive, the Ghanaian sound artist and more. Full line-up and Films schedule TBC
Shabaka and The Ancestors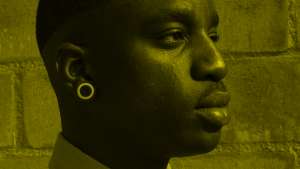 Nightscape is complemented by our annual FilmFest, a curated selection of films making their African debut.
Films will be screened at the main event at the Artscape in Cape Town.
The full programme will be released early in 2018.
The documentary Enough White Teacups highlights the Danish non-profit INDEX which is based on Scandinavian design culture and practice and explains the many ways that inventions are designed to impact daily life.
After a decade of stardom in Israel, the American dancer Bobbi Jene takes intensity to a new level: She decides to leave her great mentor/choreographer Ohad Nahardi and the love of her life behind to return to US.
Determined to establish herself, she creates her own violently personal and boundary-breaking performances. A woman's fight for independence and the dilemma of its consequences.
Five Seasons: The Gardens of Piet Oudolf
The work of Piet Oudolf is famed the world over. His design for the High Line in New York is perhaps his most celebrated work. By viewing seasons not as limitations but by using them to his advantage, Oudolf designs schemes that evolve in exciting fashion. But the hand of the master is always evident. In the film he talks about his vision of design, and shows that architecture is about more than stone and concrete.
According to The Wall Street Journal Bjarke Ingels has rapidly become one of the design world's biggest stars; and his name recently appeared in TIME'S 100 Most Influential People. An intimate insight into the life of a genius innovative mind and his struggle to maintain his own persona while making the world a better place to live. Big Time follows star architect Bjarke Ingels over a period of 6 years while he is struggling to complete his largest projects yet, the New York skyscraper W57 and 2 World Trade Center.
More About Design Indaba Nightscape 2018